Translating to "ingredients" in Swahili, VIUNGO is a four-year multi-partner initiative working to support small-scale farmers, empower women and youth, and boost regional economic opportunity – key ingredients in a recipe for resilience!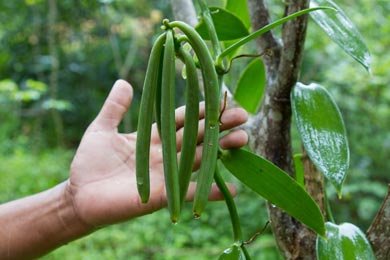 Spice agroforestry promotes forest regeneration alongside the production of high-value spice crops, concurrently storing carbon and reversing trends of deforestation, soil depletion, and economic decline.
Climate change impacts all of us, but not all of us equally. That's why we design projects that specifically benefit women and work under a mandate to ensure that more than 50% of project beneficiaries in Zanzibar are women.
Mangrove forests are crucial resources for maintaining the livelihoods of fishing communities. We are working with our team in Zanzibar to reforest these critical coast forests for climate resilience and livelihood opportunities.
Women in Zanzibar are now producing food directly outside of their homes. These intensive kitchen gardens provide families with an immediate source of nutritious crops for household consumption and to sell at markets, supporting women's economic empowerment and equality.
Communities in Zanzibar are facing unique and disproportionate impacts of climate change while being among the least responsible for its causes. We work alongside our partners, Community Forests International, to overcome barriers to equitable access to resources needed to overcome the climate crisis.
Support Our Work
The communities we work with in Zanzibar are some of the most vulnerable to the impacts of the climate crisis. Your support helps communities and their environments adapt and thrive in a changing climate.