In the picturesque town of Jadida Wete on the island of Pemba, a dedicated individual stands out as a beacon of sustainable agriculture and economic empowerment. Mrs. Meiya Mbarouk Mussa, a proficient processor, has been making significant strides in the value-added processing of various vegetables and spices, contributing to the growth of local agriculture and the community as a whole.
Sourcing from VIUNGO Project Farmers
Mrs. Meiya sources her raw materials primarily from VIUNGO Project Farmers. This strategic partnership not only ensures a steady supply of high-quality produce but also supports local farmers, fostering a mutually beneficial relationship that bolsters the region's agricultural ecosystem.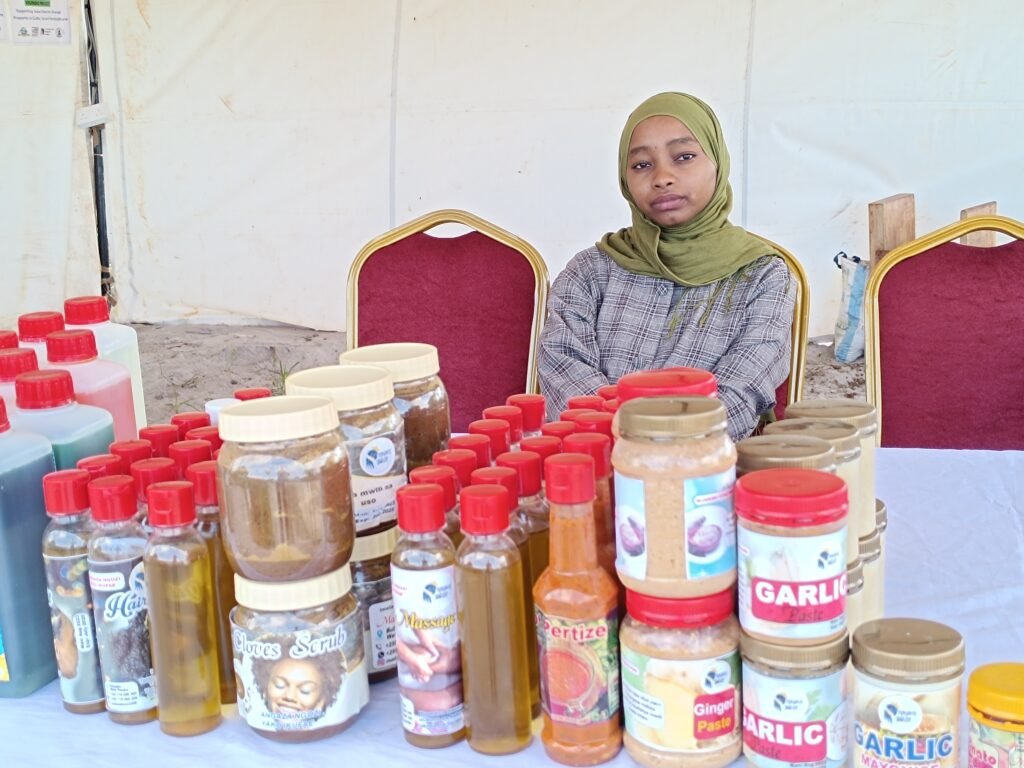 A Commitment to Lifelong Learning
Mrs. Meiya's dedication to her craft is evident through her continuous pursuit of knowledge and skills development. She has actively participated in various training programs organized by Community Forests Pemba (CFP) and the United States Embassy Tanzania. These initiatives have equipped her with the latest techniques and best practices in crop processing, enabling her to maintain high standards of quality and efficiency.
Through her journey, Mrs. Meiya Mbarouk Mussa exemplifies the potential of local entrepreneurship and collaboration in driving sustainable agriculture and economic growth. Her work not only adds value to the region's agricultural produce but also inspires others to take up similar initiatives, ultimately contributing to the prosperity of Jadida Wete, Pemba, and its surrounding communities.